insomnia is lame.
apologies for the lack of entries the past few weeks – very lame on my part.
the end of the semester kind of spiraled out of control, what with finals and wrapping up last minute meetings to plan next semester. I'll only have a few weeks and the craziness will enfold again (sigh).
I've been home in my sleepy small town and comfortably content for roughly 30 hours. I left behind in NY my cell phone, an unpaid parking ticket, and the strenuous but exciting life I've gotten used to for the past few years.
I was in the room that has been mine since I was born just now and was laying there (what else) thinking. I thought "for over the past 20 years, no matter how much I think I have evolved to be the person I think want to become, I always end up coming back here – and I'm twelve again listening to music and reading late in the night. I'm still imagining the story some stranger might have that is different from my own."
Maybe it's because I never officially moved before (save going to college), but now I feel in limbo of not quite having a place to call my own. My room at home isn't mine – the closet is empty and the library incomplete. The jail cell of a dorm room on LI will never be fully mine – the walls are eggshell and the floors tiled and there is nowhere near the amount of space my turntable deserves. The place I truly want to call mine IS visible on a daily basis – the view of the NY skyline from my window.
I'm in layover. But normally I don't mind a delayed flight.
This weekend I'm going to Baltimore to act as maid and jester for my sister who broke her foot.
It doesn't feel like Christmas – despite the fact my family actually has our decorations up a week beforehand.
Everyone is doing end of the year "Top Albums List"s for 2008. I'm giving my list of sixteen random albums which came out this year and had some sort of impact. All I recommend for your listening pleasure:
In no order
Born Ruffians – Red, Yellow, and Blue

Foals – Antidotes

Girl Talk – Feed the Animals

Hot Chip – Made In the Dark

Thao – We Brave Bee Stings and All
Deerhoof – Offend Maggie

The Black Keys – Attack and Release

Fleet Foxes – Fleet Foxes

Dr. Dog – Fate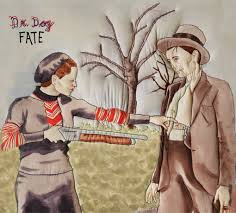 Santagold – Santagold
Portugal, The Man – Censored Colors

Hot Lava – Lavology

Islands – Arm's Way

Bon Iver – For Emma

Land of Talk – Some Are Lakes